This store requires javascript to be enabled for some features to work correctly.
Motorized valves and one of our smart wireless valve controllers are the hands-down best water control and shut-off solution. And while their installation may require the work of a plumber, with a little mechanical ability, a couple tools, some
SharkBite
brand fittings (recommended, not included), and the right DIY attitude, you can probably do this work yourself!
Update 1/10/2022: Announcing the new Smart Motorized Valve! A motorized valve with integral valve controller. One piece, no controller to install, no wires, whatsoever! The new hands-down best water control solution!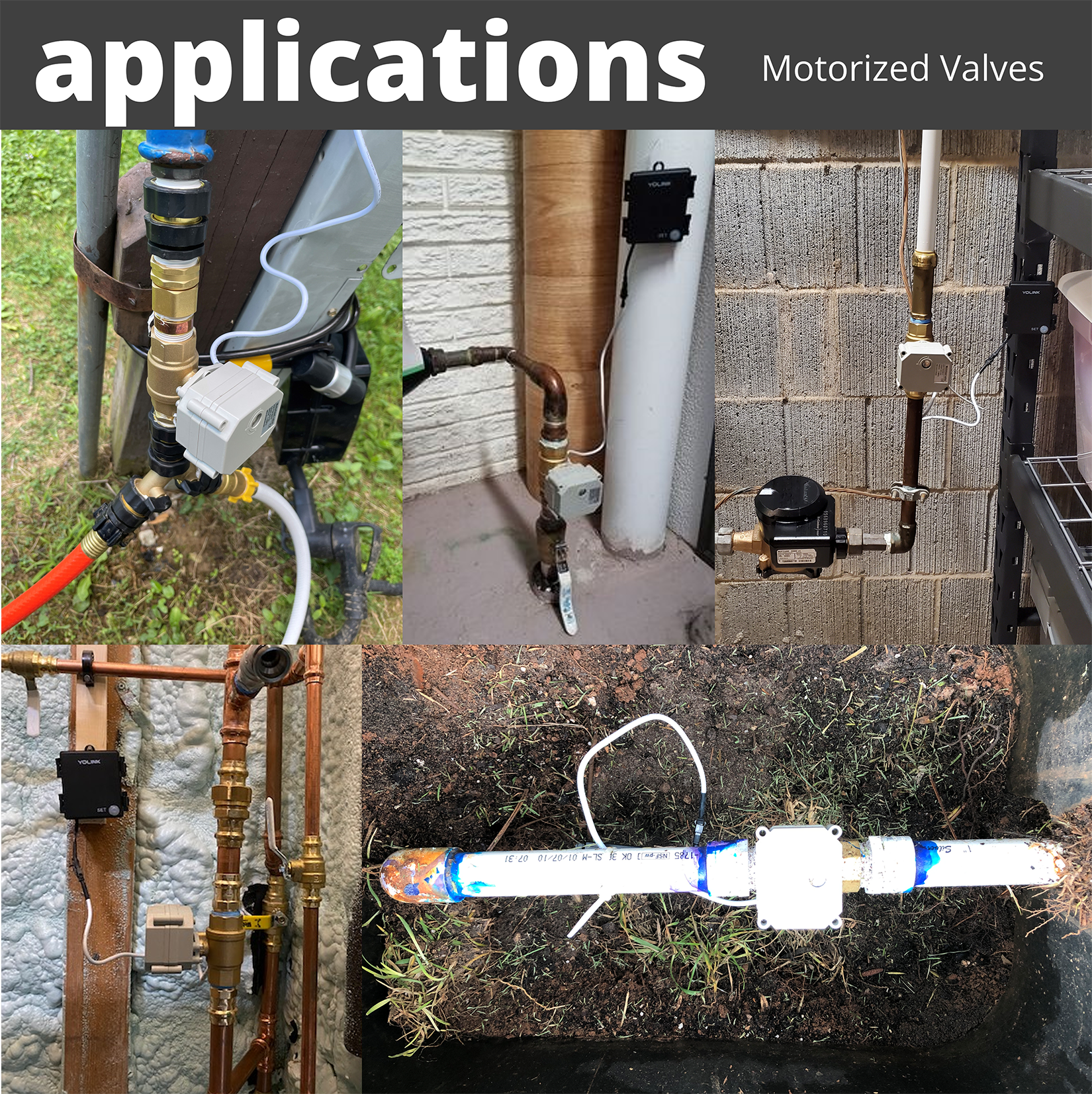 For those customers not considering a motorized valve, the Bulldog Valve Robot, which is a bit of a marvel of mechanical ingenuity in it's efficiency and ease-of-installation, is an excellent choice for water shut-off and control. It is extremely well-designed and well-made, and frankly, we can barely keep them on the shelves, because they sell like hotcakes! The Bulldog can be installed in about 10 minutes or less, using just a Phillips screwdriver, and very minimal mechanical aptitude! An additional benefit, that makes it ideal for apartments and other non-permanent residences, is that you can easily remove it and take it with you when you move.
There are some important considerations before purchasing a Bulldog. The Bulldog only works with standard ball valves, with 90-degree handles. The existing valve must be in good working order. If the valve does not move smoothly, with no force and if it does not close or open completely, the Bulldog will not be able to overcome mechanical issues of the ball valve. Also, while it may be possible to mount the Bulldog to valves up to 2 inches in diameter, carefully consider using the Bulldog Valve Robot on valves 1-1/4 or larger, as any issues with the valve are magnified more, because of the additional force required to close a valve, as size increases. Please consider our motorized valve offerings for larger valve solutions!
Bulldogs are water-resistant but if used outdoors they must have overhead cover and can not be subjected to water, and they can certainly not be submerged. We will soon offer a fully waterproof model. Consider enclosing or covering them in a protective housing, if your Bulldog must be installed outdoors.
See the Accessories section for extension cables and brackets for larger valves.