This store requires javascript to be enabled for some features to work correctly.
Smart thermometer and hygrometer monitors, displays, records, and reports to the YoLink app the current temperature and humidity level
Temperature and humidity displayed on the YoLink app
LCD display shows current temperature (Celsius or Fahrenheit) and current humidity (%)
Extremely accurate temperature and humidity figures (+/- .3 degrees Celsius and +/- 3 percent humidity)
Self-calibration available via the YoLink app
Portable; may be placed anywhere in your home or wall-mounted
High/low temperature alerts
High/low humidity alerts
Historical temperature and humidity graphs displayed in hourly and daily figures
Wireless operation; no 120V outlet or wiring required
Battery-powered (two standard alkaline AAA batteries, included)
Up to 2 years of battery life, compared to 1 year for other brands
IFTTT, Home Assistant, Alexa (limited to voice queries of status) integration
YoLink's industry-leading long range communication and low-power operation
Exceptional value; accurate temperature and humidity sensor in one smart device at a great price
Works with the convenient and user-friendly YoLink app
Know the current temperature and humidity level at the sensor's location. Check remotely using the YoLink app, anytime and from anywhere
Create customized alerts, to be informed of high or low temperature and/or humidity levels via emails or phone notifications
Create custom automation using the YoLink app, to trigger responses from other YoLink devices, such as the Siren Alarm
Use the IFTTT service (www.ifttt.com) to create custom automation with YoLink and third-party devices, tailored to your particular needs and your IoT devices (IFTTT is a paid service for more than 3 custom automation)
Compact design allows for placing the sensor where others may not fit
Easy to install and portable; move to other locations as needed
Lower cost of ownership than other technologies; low-power operation means batteries may last over 2 years, compared to 1 or less from other brands
Carefree maintenance, with more years between battery replacement
Low-battery alerts give you advanced warning that it is almost time to replace the batteries
Uses standard alkaline batteries (2 AAA batteries); no Lithium or special batteries required
Extremely easy and fast installation using the YoLink app with Scan & Play
Use the YoLink smartphone app to remotely monitor the temperature and humidity of your home, rental property, condo, summer home, or business (internet connection and YoLink Hub required)
YoLink's industry-leading long range communication allows for placing the sensor in your out-buildings, separate garage building, barns, greenhouse, etc.
Place one in each room your wish to keep an eye on the temperature and humidity.
Place the sensor in a basement or other area subject to mold and mildew growth due to high humidity levels. Identify problem areas before expensive repairs are required
Use the sensor and app automation features to automatically turn on the exhaust fan in your bathroom during hot showers and baths
Use the sensor and app automation features to automatically turn a humidifier or dehumidifier on or off based on sensor levels
Monitor your cigar humidor, wine cellar, or any other temperature- and/or humidity-sensitive item or area
Place inside a refrigerator or freezer, to prevent the loss of expensive refrigerated and frozen foods due to equipment failure or power loss
Monitor the temperature of rooms or buildings without temperature control, for example, receive a low-temp alert before water pipes freeze
There are numerous pet care applications:
For reptile tanks (turn on a heat lamp if the temperature gets too low, or turn off the lamp if it gets too hot)
Place one an outdoor dog house, to know if it's too cold for them
Place in a barn, to ensure your horses or livestock are comfortable and safe
Receive alerts if sensor levels fall outside of your customized ranges
Controller: Semtech® LoRa® RF Module YL09 microcontroller with 32-Bit RISC processor
Color: White
Display: Monochromatic LCD
Data Displayed: Temperature, humidity, low-battery indicator
Dimensions (L x W x D): 2.44 x 2.44 x 0.93 inches (62 x 62 x 23.5 mm)
User Interface:
Multi-color status LED (rear)
SET button (rear)
Power: 2 AAA batteries (3V DC)
Environmental:
Operating Temperature Range: -22°F - 140°F (-30°C - 60°C)

Operating Humidity Range: ≤95% (non-condensing)
Intended for indoor use only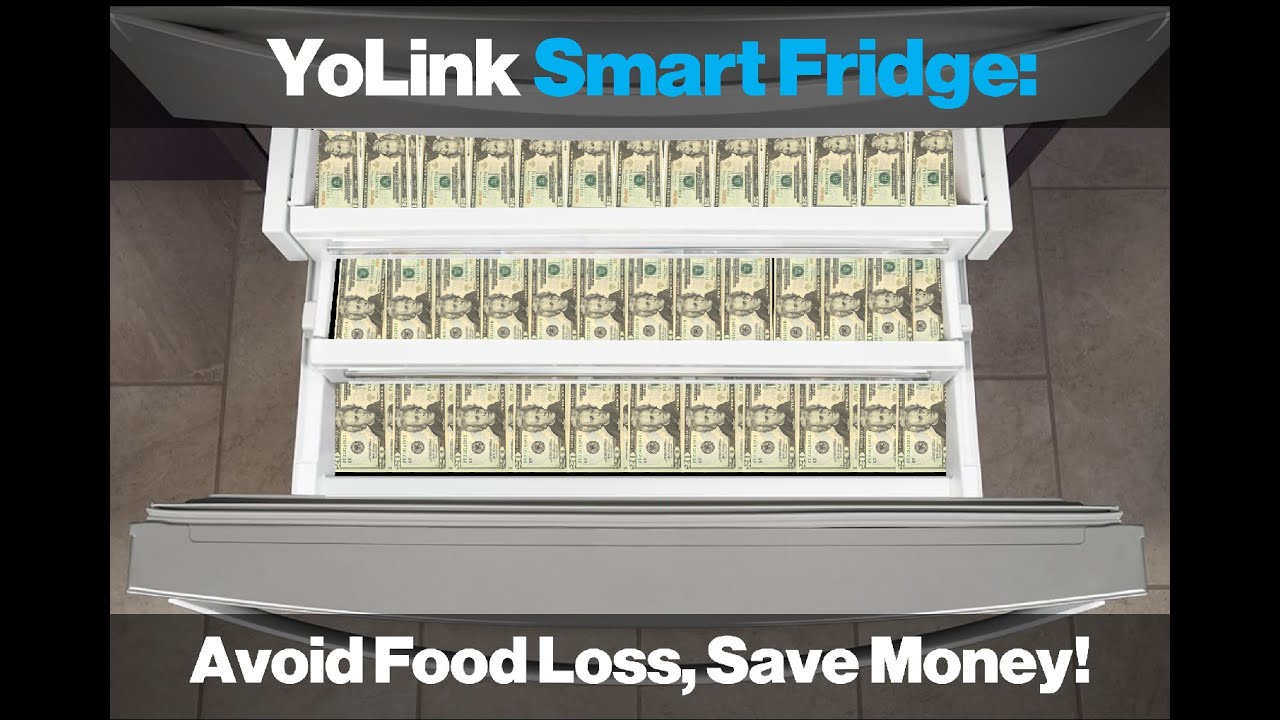 YoLink Hub or SpeakerHub (audio, talking hub) with an internet connection (wired Ethernet or 2.4GHz Wi-Fi). Refer to the hub user guide for additional information
Smartphone or tablet running iOS 9 or higher, Android 4.4 or higher
Tools Required: None (Unless wall-mounting, optional)
Installation Difficulty Level: Super Easy
For full functionality, including for the app to work, YoLink devices must connect to at least one hub (YoLink Hub or SpeakerHub), and that hub must have an internet connection. Unless you are adding devices to an existing YoLink account, or unless your building is covered by an existing YoLink wireless network, please add one hub to your order.
(1) YoLink Temperature & Humidity Sensor (batteries included)
(1) Quick Start Guide
FREQUENTLY BOUGHT TOGETHER:
FAQ / FREQUENTLY-ASKED QUESTIONS:
Q: Is there an Alexa command that will read out the temperature?
A: Yes, you can query Alexa. If your sensor name is ATTIC TEMP HUMIDITY, as it is in my own home, you can say "Alexa, what is the temperature of the attic temp humidity sensor?" And Alexa will return with "The attic temp humidity sensor temperature is 111 degrees."
Q: How often does the sensor check the temp and humidity for automation? Is the sensor only checked after a certain number of minutes?
A: The sensor updates the app each hour, minimum, but also updates if any of the following occur:
At least 0.9 F degree change over a period longer than 1 minute
At least 3.6 F degree change within 1 minute
At least 5% humidity changes over a period longer than 1 minute
The device reaches a pre-set high or low alert level (set by the user)
Or the SET button on the device has been pressed.
Q: I see the YoLink hub is required for all smart features. Is there an alternate way to just connect wifi and monitor from ios without the hub?
A: No, YoLink hub is required. YoLink smart devices use a special wireless technology based on LoRa, which can offer extreme long range (1000 feet compared to 100 for WiFi, outdoors, line-of-sight) and superior obstruction penetration including concrete and metal, but they do not use your WiFi. They need to wirelessly connect to one of our hubs.
North Carolina Consumers Council
October 17, 2020
We have tested various devices for a few weeks. I have to say that we are very pleased.
The first thing we noticed when unpackaging was that everything seem to be designed and made with attention to detail and care. That was a little surprising for us. Many times you get cheap packaging and apps that look like they were created in a single afternoon. Not so in this case. We had to double check to verify that this is a start up company. By all outward indications, it feels like it's a well polished company that has been in business for quite some time. All manuals and set up information is available online. Do not expect much in the box. We had a little difficulty finding the information we needed at first but we were grateful, and still are, for the fast response from the company.
Since we mentioned the company, we have to note that any kind of support request is answered promptly, even at odd hours of the night. That was surprising. But they have always been friendly and helpful, even when we should have checked product documentation first.
" I love these temp sensors and have them all around my home and property…even the dog house!"
Amazon Customer Seysme
March 8, 2022
What I love about Yolink
1. Does not bog down your internet because only the base goes online
2. Amazing wall penetration and signal range
3. Super easy to set up devices
4. The software is relative, easy to understand and use
5. Dependable actions and alerts
6. No monitoring fees
7. Great customer service
I have an underground root cellar and a steel out building about 75 ft from my home which I thought there was no way the motion and temp sensors inside those buildings would be able to communicate with a base inside my home. But to my surprise they did. I was sold. I have since purchased several more motion sensors (interior and exterior), sirens, water leak sensors, thermostats, smoke alarms and some other devices. I purchased these several months ago and so far I am extremely pleased. The devices have been dependable and are not running through batteries quickly. I feel like I have an expensive system, but it was not expensive. Moreover, the customer service is exceptional. I had a question and was able to call and speak to someone knowledgeable and helpful immediately. I am so impressed I have recommended yolink to my family and friends.
"Easy set-up and works great!"
Kenneth Casper
June 23, 2020
I bought the YoLink Temperature and Humidity Sensor to automate my whole house fan, in combination with a YoLink mini plug and a new YoLink hub. Setup for all three devices was easy, the instructions were clear and the devices were immediately recognized by the app.
I created an automation to turn on the fan based on time and the high temperature alert on the temp sensor, and a second automation to turn the fan back off. Both have worked reliably so far.
The choices for a temperature monitor (sensor) that can trigger actions, even through IFTTT, is very limited. I was happy to find one that could not only do that, but also included a display AND was very economical. I will definitely order more temp/humidity sensors and wall plugs to further automate my home.