This store requires javascript to be enabled for some features to work correctly.

You don't need to spend thousands for a smart fridge, when you can make any fridge smart for starting at about $60!

Promptly detect an ice maker water line leak, or freezer thawing, with our Water Leak Sensor 1 or 2.
Be alerted as soon as your predefined high temperature level is reached

Catch a door left open with the Outdoor Contact Sensor or our Door/Window Sensor

Be notified as soon as temperatures rise above acceptable levels

Maintain Ideal Conditions
for your fruits, veggies or other sensitive or critical refrigerated items
A tripped GFCI circuit can be costly, if not caught quickly. Be notified if this happens, even if the power and internet is down!

Large or Small Applications
Large commercial freezers, walk-in coolers, display cases, and even small chest freezers can benefit from YoLink Sensors

Our "Set it & Forget It!" Water Leak Sensor 1 can detect water leaking from thawing or an ice maker water line.


Don't let a door or lid left open put your frozen and refrigerated items at risk

External Probe Temperature Sensors
Weatherproof humidity and/or temperature sensors, ideal for commercial applications
The Problem: How to Prevent Food Waste and Food Loss?
Food is a necessity of life. It can be precious, it can be expensive. It should be protected, so it's there when we need it.
The Answer: YoLink Smart Fridge
YoLink is the only brand with inexpensive smart sensors with long range, long battery life, that do not use WiFi, and are proven to work inside metal enclosures! Combine that with sensors that are easy to setup and use, and it's not difficult to understand why YoLink is such a popular choice for those that want to make their fridge smart, or their smart fridge even smarter!
But don't just take our word for it! Here is what others are saying:
It's that time of year! The freezer is stocked up with popsicles for the kids (and adults)! But, it is also the time of year that freezer doors and lids get left open. If this happens to be your extra freezer in the garage, you know what we're talking about! 100° temperatures and a freezer door hanging open do not go well together! But now, for as little as $60, you can prevent this. With smart sensors from YoLink, like our temperature sensors, power fail sensors and door/lid sensors. And, yes, they do work within a metal fridge or freezer, thanks to our unique LoRa-based long-range/low-power wireless system!
As part of our Protect Your Popsicles Sale, watch for lightning sales on starter kits - especially low prices on select starter kits, for a limited time (or while supplies last!).
Don't forget, your starter kit is compatible with our entire line of products, from water sensors to motion sensors to smart garage products! Start here to explore our product collections.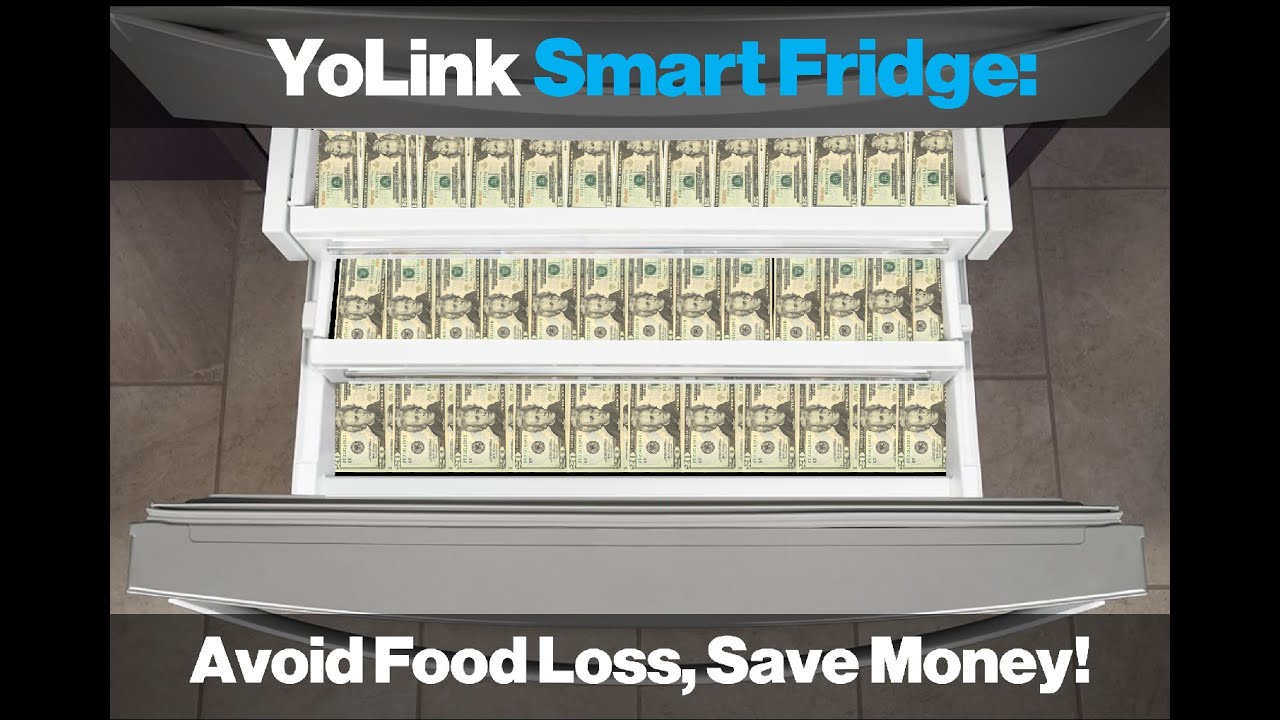 YoLink Smart Fridge: Upgraded (now with Power Fail Alarm)

A promotional video for YoLink Smart Fridge products


Protect Against Surprise Food Loss with Smart Sensors From YoLink!

A promotional video for YoLink Smart Fridge products

Ready to make your fridge a YoLink Smart Fridge?

Follow along, below, to select a hub or starter kit with hub, and then choose the sensors and other products from YoLink, and you, too, will say "That Was Easy!"

For full functionality, including operation of the app and phone notifications, each device must wirelessly connect to one of our two hubs. The Hub is the only device that connects to your network and to the internet. You can learn more about this technology on our Discover page.
Please select at least one hub, either our original YoLink Hub or our SpeakerHub audio/talking hub (suggested), or one of the starter kits.
Please Note: both hubs require a full-time internet connection for full functionality of the system and app. The YoLink Hub works with Ethernet and/or WiFi, while the SpeakerHub is WiFi (2.4 GHz), only.
For a side-by-side comparison of our two hubs, click here.
For more info on the hubs, click the hub image below, or click here for the YoLink Hub or here for the SpeakerHub.
Starter kits are a great way to, get started! And, our starter kits are priced to make it easier to get started, and they are often on sale. (We're trying to make this easier!) Don't think of this as just starting your smart fridge, but as starting your smart home! As a proud owner of one of our hubs, all products on this website are compatible - smart smoke/CO sensors, locks, plugs, thermostats, etc!, aptly, a great way to get started, with a hub and two or more devices, and priced to save you money.
Customers just like you made our Temperature & Humidity Sensor our best selling sensor (with our Water Leak Sensor 1 at a close 2nd place). A big reason, other than the solid engineering behind it and the handsome (yet understated) appearance that can fit in almost any decor, is the ability to still work, even when contained in, essentially, a big metal box. Don't try this with WiFi devices with much hope of success! Our unique and patented LoRa (Long Range/Low-Power) based wireless technology is very different from WiFi and other traditional (antiquated!) wireless systems.
If your fridge has a water line to it, you should have a leak sensor at this location. Also, some customers place leak sensors at the bottom of their freezers, as a back-up thaw detector. The Water Leak Sensor 1 is a puck-style sensor, that can be placed on the floor (anywhere that water dripping, pooling, or flooding can occur. The Water Leak Sensor 2 is a rope-style sensor. The cable (or "rope") is what detects the water, and it can be placed in tight places where the Water Leak Sensor 1 can not. Like behind a fridge. The Water Leak Sensor 3 is a variant of the Water Leak Sensor 2. It has a "probe" cable, what detects water only at the tip of the cable. To learn more about the features of our water leak sensors, click here
Monitoring door and lid position is a great way to prevent a thaw-out (or spoiled milk, etc.) before it can start. Not only can the app alert you each time a door is opened, but it can also notify you of a door or lid that has been left open toolong (from 20 seconds, to 2 hours).
As shown in the "Smart Fridge: Upgraded" video, SpeakerHub can verbally ask that the door be closed! You can have SpeakerHub keep you informed of any and all events with your fridge/freezer-connected devices.
Choosing the right sensor: The Outdoor Contact Sensor has surface-mounted and wired magnetic contacts. These are ideal for doors or lids with a wider gap. Our Door/Window Sensor is generally more aesthetically acceptable for non-commercial applications.