Get The App


App & Automation Videos


Your YoLink devices work with the free YoLink iOS and Android app

You can download and install the app by searching for "YOLINK"
on the Apple or Android app store

Click the Apple or Android icon,
or scan the QR code to be taken to the app store page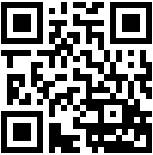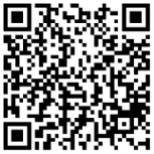 Installation & User Guides
Coming Soon / Próximamente
---

Video: Get to Know Your New SpeakerHub
Part 1: A Quick Tour


Video: Get to Know Your New SpeakerHub
Part 2: Audio Settings & Operational Tutorial


Video: YoLink Academy's Automation 101: The Basics

---

Video: YoLink Academy's Automation 101: Introduction to Alarm Strategies

---

Video: YoLink Academy's Automation 101: Day & Night Scenes

---

Video: YoLink Academy's Automation 101: Door Left Open Reminders

Question:  Will this work with an existing Hub?
Answer: Yes, you can have multiple Hubs!
If your SpeakerHub plays the start-up sound unexpectedly, please update the firmware. To update the firmware: from the Rooms screen, tap on the SpeakerHub card. Then, tap on the 3 dots in the upper-right corner. Scroll down to Firmware. On the right side, the SpeakerHub's firmware version is displayed. If another number and "Ready" is displayed, tap this area to initiate the update.